A great winter warmer, gut-loving, easy and quick to make. Super satiating too.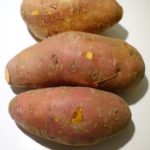 Ingredients
1 large onion, chopped
1 tsp. coconut oil
1 large organic sweet potato peeled and chopped
3 organic carrots, peeled and chopped
3 cups stock -vegetable (best to make your own fresh before if you have time)
1 tsp. mixed spice
1 tsp. ginger, crushed
1 clove garlic, crushed
Sprinkle of fresh chopped fresh basil leaves if wish
Salt & pepper to taste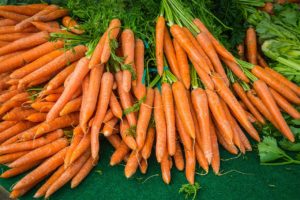 Method
In a pot, heat the coconut oil on medium heat and add the onion.  Stir for 5 minutes until softened, don't burn them.
Add the mixed spice, ginger and garlic and stir for 30 seconds.
Add the chopped sweet potato and carrot and stir in. Season with some cracked pepper.
Add the stock and bring to the boil.  Once boiling, turn down to a simmer and cook for 20-25 mins until softened.
Blend in a blender.
If soup is too thick for your taste add a little more water.
Taste at this stage, season with S & P if required
Sprinkle with chopped fresh basil
ENJOY!