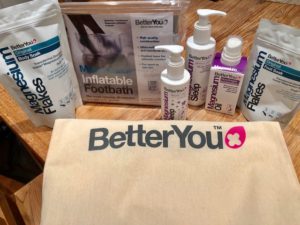 In a world where stress levels stress are rising, exposure to natural sunlight outdoors is diminishing, and technology is leading to constant demands for everybody's attention, it's no surprise that so many people struggle to get enough sleep. 
Sleep is when our body heals itself…….deficiency can interfere with productivity at home, in your relationships and at work. Some of the most common negative effects of sleep deficiency include:
Higher risk for chronic diseases such as hypertension, diabetes, depression, cancer and overall mortality.
Trouble concentrating at work or school.
Difficulty driving, and sometimes being more prone to getting into accidents.
Less motivation to be social, which can spill over to feeling more isolated and sad.
Higher likelihood of being more sedentary (less physically active), which can contribute to weight gain.
Increased appetite and higher risk for overeating, due to craving foods to help battle fatigue (especially processed, sugary or comfort foods).
Poor moods, irritability, and even increased risk for depression. People who lack sleep report feeling more "cranky," overwhelmed, angry, frustrated and worried.
A deficiency in MAGNESIUM can be one of the main factors affecting the quality of sleep we can achieve.
 Better You have a wonderful range of sleep products which I have been trialling for the last month
I love the combo smell from the magnesium with Chamomile, Bergamot and Clary Sage  – found it instantly soothing and relaxing. The fact that it tingles – indicts that I am in need of more magnesium – correct Andrew?
I sprayed it into my hands then rubbed around my neck and shoulder before bed – helped to relax me and I certainly have a good nights sleep – no issues with pain. Woke refreshed and still no pain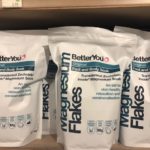 Taking a bath is Self Care time – add Better You magnesium flakes – I used two bags in one bath!. I felt instantly relaxed – muscle pain eased. You can feel your body letting go and absorbing all the goodness. I noticed tighter softer skin after and a more flexible frame! You could add some essential oils for added relaxation such as lavender or frankincense. For sure Better You is a quality brand of the highest standard with max absorbtion.
Together with the footbath – a wonderful way to soothe feet after a long day – feet are often neglected – adding the flakes to the footbath once blown up is such a treat for the end of the day – sit and watch some tv whilst reloading on magnesium! Ultimate relaxation. Great if you don't want to or don't have time for a full magnesium bath but you want the benefits. Inflatable makes it portable and easy to travel with. It is padded, soft and strong – highly recommend it.
Each night for the last few weeks I have rubbed a few pumps of this quick to absorb lotion into my lower back and bum! I suffer from sciatica and long drives in my car cause me some lower back issues. This really helped me drift off into a deep sleep feeling no lower back pain.
Smell of Lavender and Chamomile takes away the stresses of the day and calm the mind. A powerful product that works and I will continue with for sure.
All of these BETTER YOU products are a wonderful addition to your nightly routine and REALLY DO WORK!
So purchase now! 
 Please also check that out my blog on SLEEP