Hormone triggers depend on if we loose weight of not.
INSULIN STOPS you loosing weight – it puts fat on your belly and prevents fat loss. It's the fat storage hormone. Even the smallest amount of insulin will shut down all fat burning.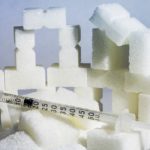 Insulin levels goe down then you will loose weight.
Only 'Diets' that will work will be those, which lower INSULIN.
WHAT RASISES INSULIN:
High carbs diet
Combining protein with sugar
Lean low fat protein triggers insulin more than high fat proteins. Fat buffers insulin. Whey protein really spikes insulin
Too much protein – spikes insulin
MSG enlarges your taste buds for flavor and spikes insulin by 200%
Stress – high cortisol levels with high insulin
Eating too frequently – eating often will spike insulin – stop snacking
INSULIN RESISTANCE SYMPTOMS
(These people have high insulin levels – not necessarily high glucose levels)
This is when insulin becomes ineffective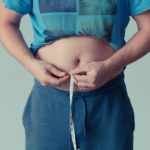 Belly fat no matter how much you work out! Or eat health
Plateau on weight loss despite eating healthy
Eating carbs makes you feel better – reduces your stress and crankiness
Crave sugar and carbs
Need for a nap after lunch
Brain fog, dementia, lack clarity of focus esp. when don't eat
Worse eye sight as day progresses (often diabetics go blind because the blood sugar needs to be normalized to have good eye sight
Not satisfied after eating – need something sweet
Need to urinate in the night – where sugar goes water goes
Swollen belly as the day progresses
HEALTH EFFETCS OF HIGH INSULIN LONG TERM:
Heart disease / diabetes / high blood pressure / high cholesterol  (insulin converts sugar into cholesterol) / stroke / dementia / Alzheimer's / Fatty liver (all too much insulin)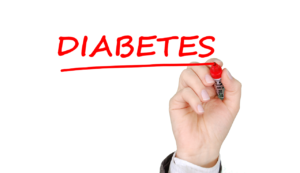 WAYS TO PREVENT INSULIN RESISTANCE LEADING TO DIABETIES
NUTRITION
Protein-rich foods – wild caught salmon, organic chicken and turkey
Fibre-rich foods – artichokes, figs, chia, flaxseeds, pumpkin seeds, celery, dates,
Healthy fat-rich foods
Foods high in chromium – broccoli
Foods rich in Magnesium – grass fed beef, Brazil nuts, walnuts, veggies
Coconut oil – burns fat. Cook with it; add to recipes to balance blood sugar
Avoid:
Sugar – ok is Stevia
Carbohydrates/grains – gluten free, white flours free,
Conventional dairy – milk – ok is small amount of raw goats cheese
Supplementation:
Essential Oils: 1. Cinnamon – communicates with pancreas to balance sugar
Essential Oil 2. Coriander – communicates to the liver to balance sugar
Mix these with coconut oil and rub on feet
Lifestyle:
Keep stress levels low
Detox bath – add oils – lavender, cinnamon etc.
Take deep breathes – get outside
Burst Training Exercise